Kreuzungen
Photography Installation
Neukölln Stories Project, nomadicArt
LiTE-HAUS Galerie, Berlin


- 2020

Kreuzungen is a project investigating nine intersections (Kreuzungen) in Neukölln, Berlin.

The photographs in this series were taken at night towards the end of summer in 2020 at the precise geographic intersections of six shops in the neighbourhood, selected by fellow artists in the exhibition project Neukölln Stories (Neuköllner Geschichten).

While this process may appear arbitrary at first, the photographs taken at these points across Neukölln in fact draw our attention away from familiar places of commerce, entertainment, and leisure, and instead tell the story of a community in-between that is increasingly marginalised, mis-represented and the subject of voyeurism.

A street corner, a market place, a graveyard, and a residential estate are among the locations given new focus in this series. They are places of exchange – transitional spaces connecting traditional points of interest in Neukölln that have undergone significant transformations in recent years.

When seen at night, however, these settings of connection instead appear isolated, and we are at times invited to participate in the act of observing moments of private life within a community that has become protective and cautious, alluded to by the individual titles of each photograph in this series (Was machst du da?, Machst du nur Fotos für dich selbst?, Fotografiere hier nicht, ok?). We are left to decide to what extent we are, in doing so, also engaging in a violation of privacy.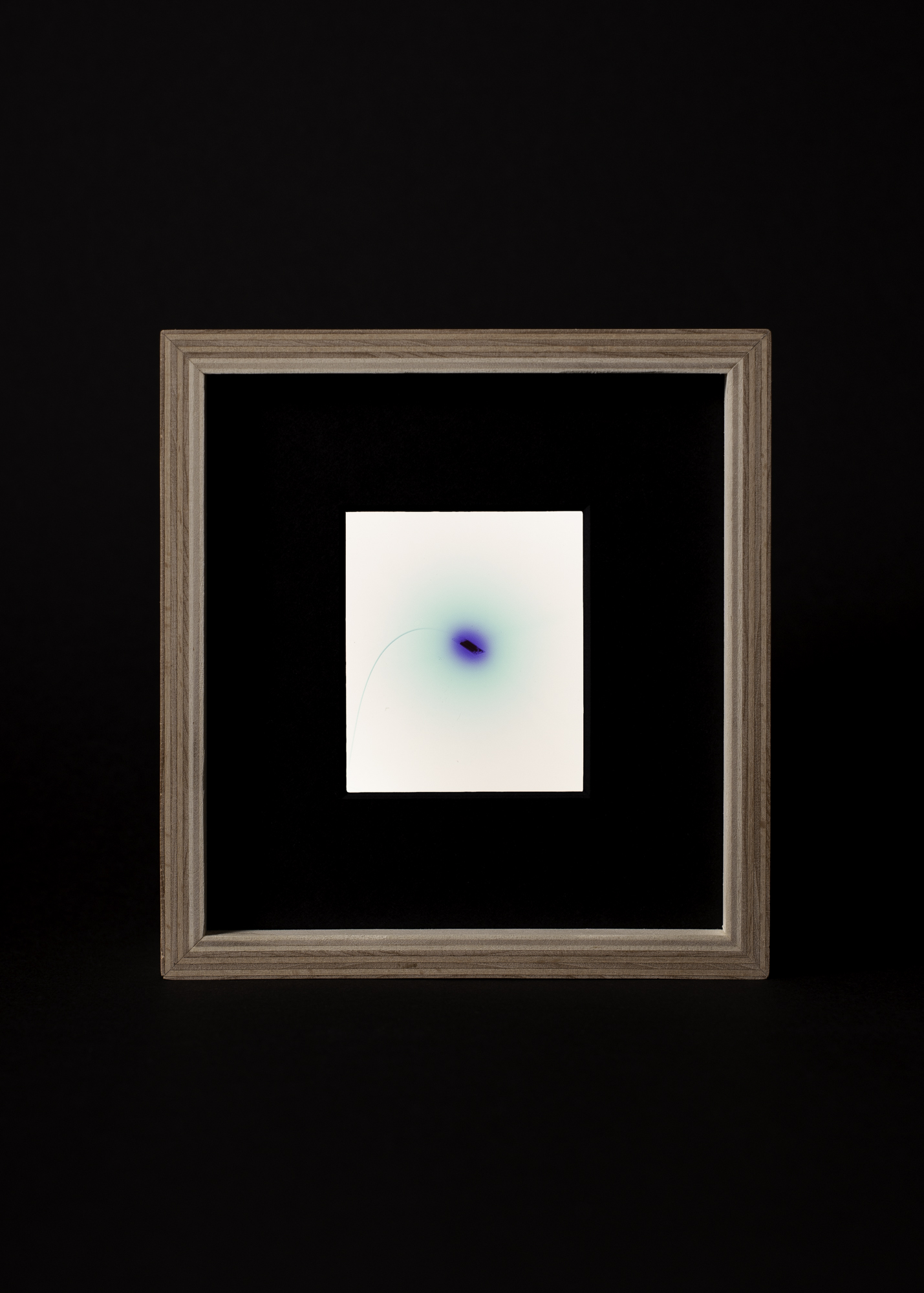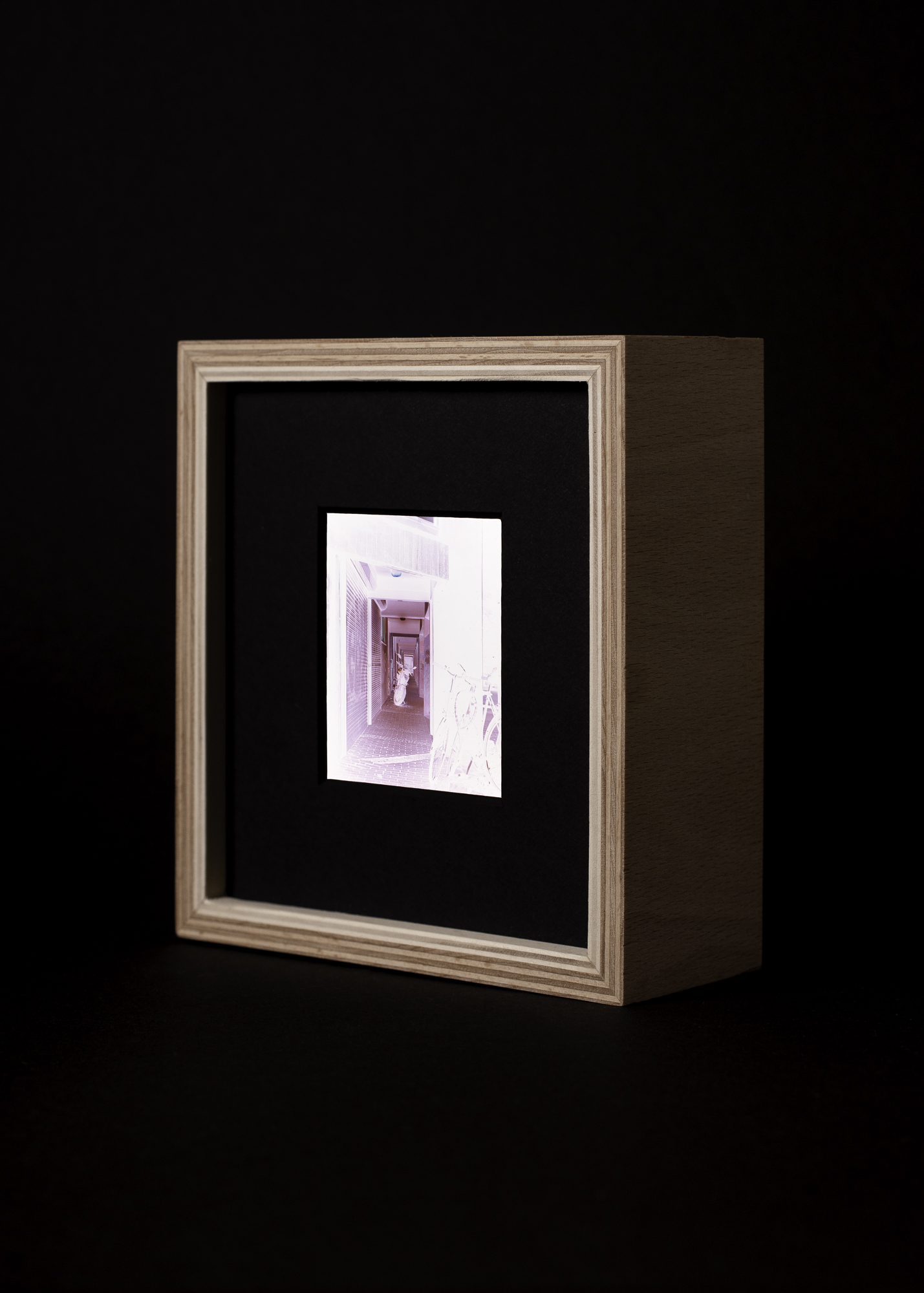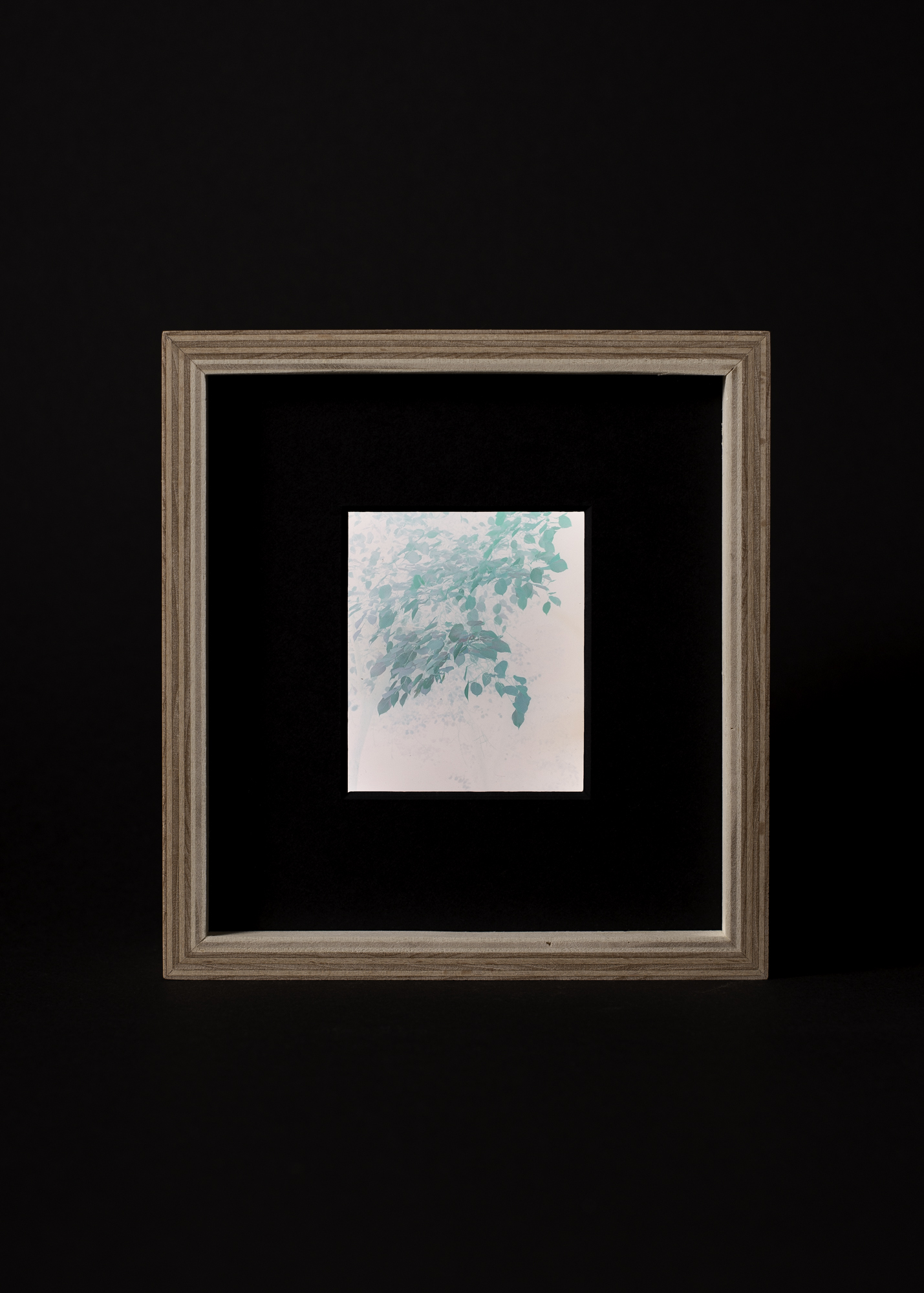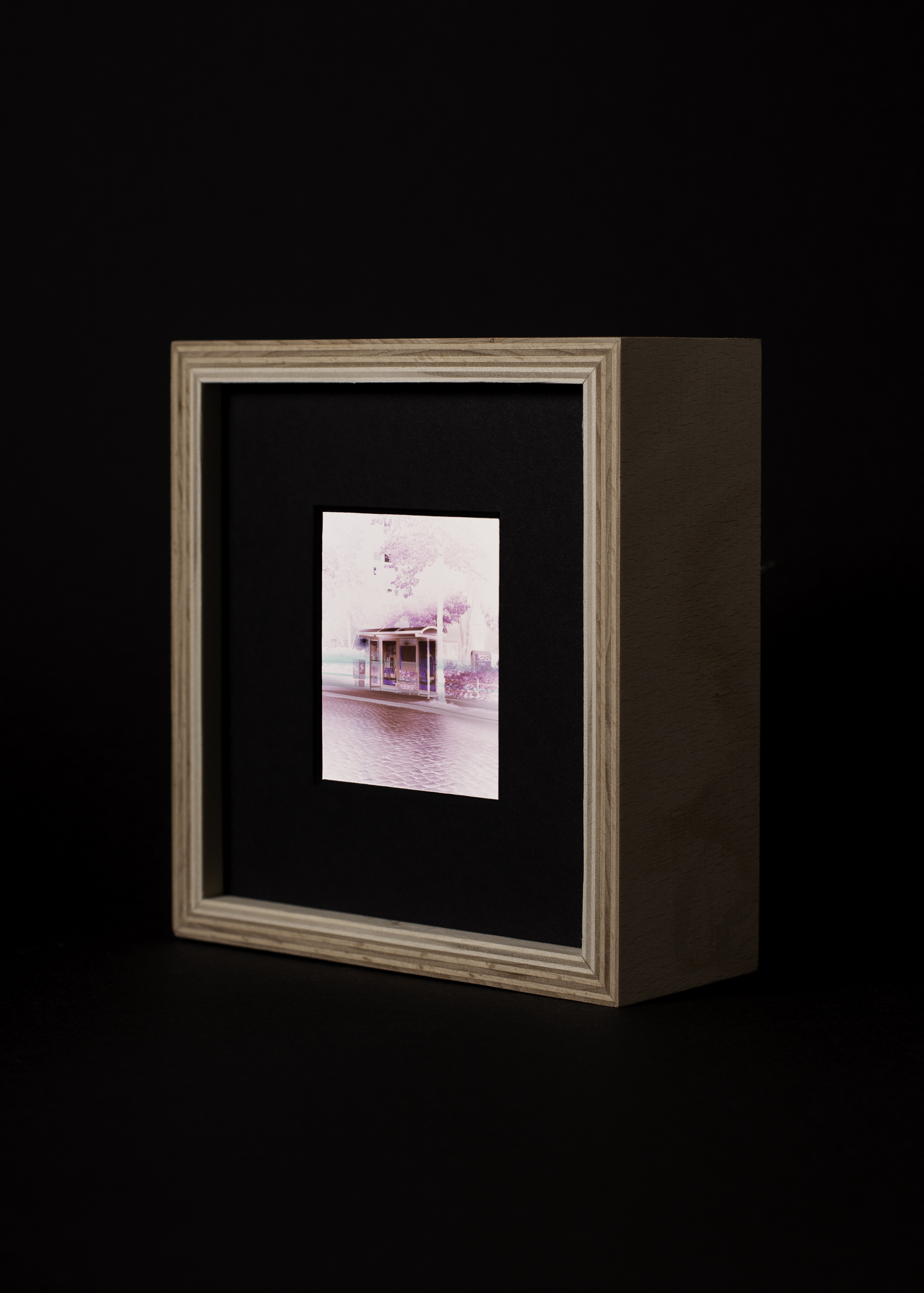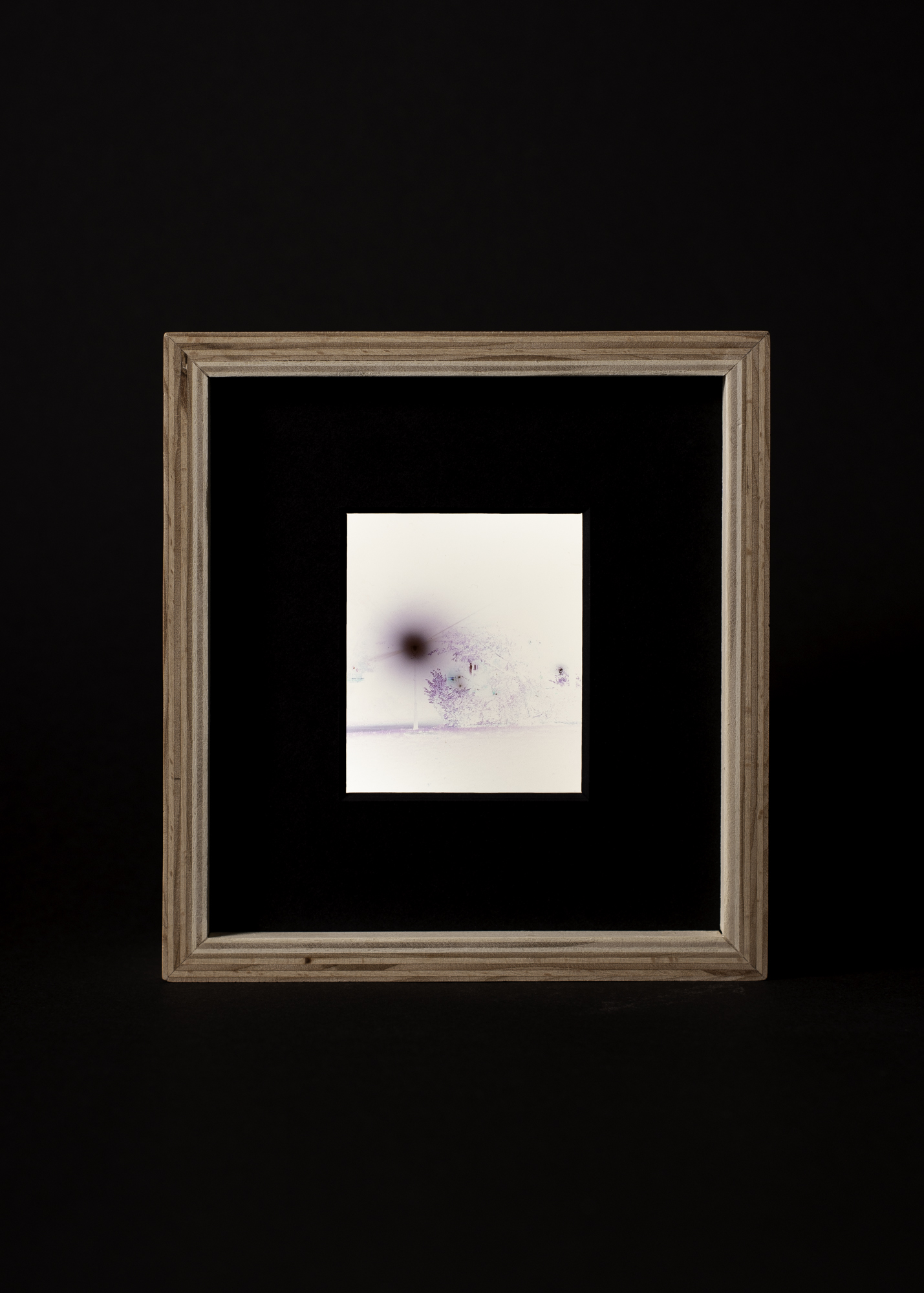 Editions:
- Dimensions (HxWxD): 15 × 14 × 5 cm
- Materials: 6x7 Colour Negatives
- Frame: Battery-Powered Lightbox, MDF Moulding
- Primary Medium: Photography
- Edition of: 1