You look lost.

Jeremy Philip Knowles is a British lens-based artist interested in the city and how we, as inhabitants, activate it.

In 2016 Jeremy moved from London to Berlin. He has since made this city the subject of an ongoing photographic study that seeks to give greater visibility to the mundane elements of daily life that usually pass us by.

︎ ︎ ︎

Need directions?

As an inhabitant of Jeremy's website, you are invited to navigate your own route through Jeremy's Berlin by choosing a new arrangement of artworks on the homepage. All of the photographs below have been captured along morning walks in Berlin over the past three years. You can participate in curating the space by dragging photographs to any position you like. Jeremy's website is updated regularly to include new work.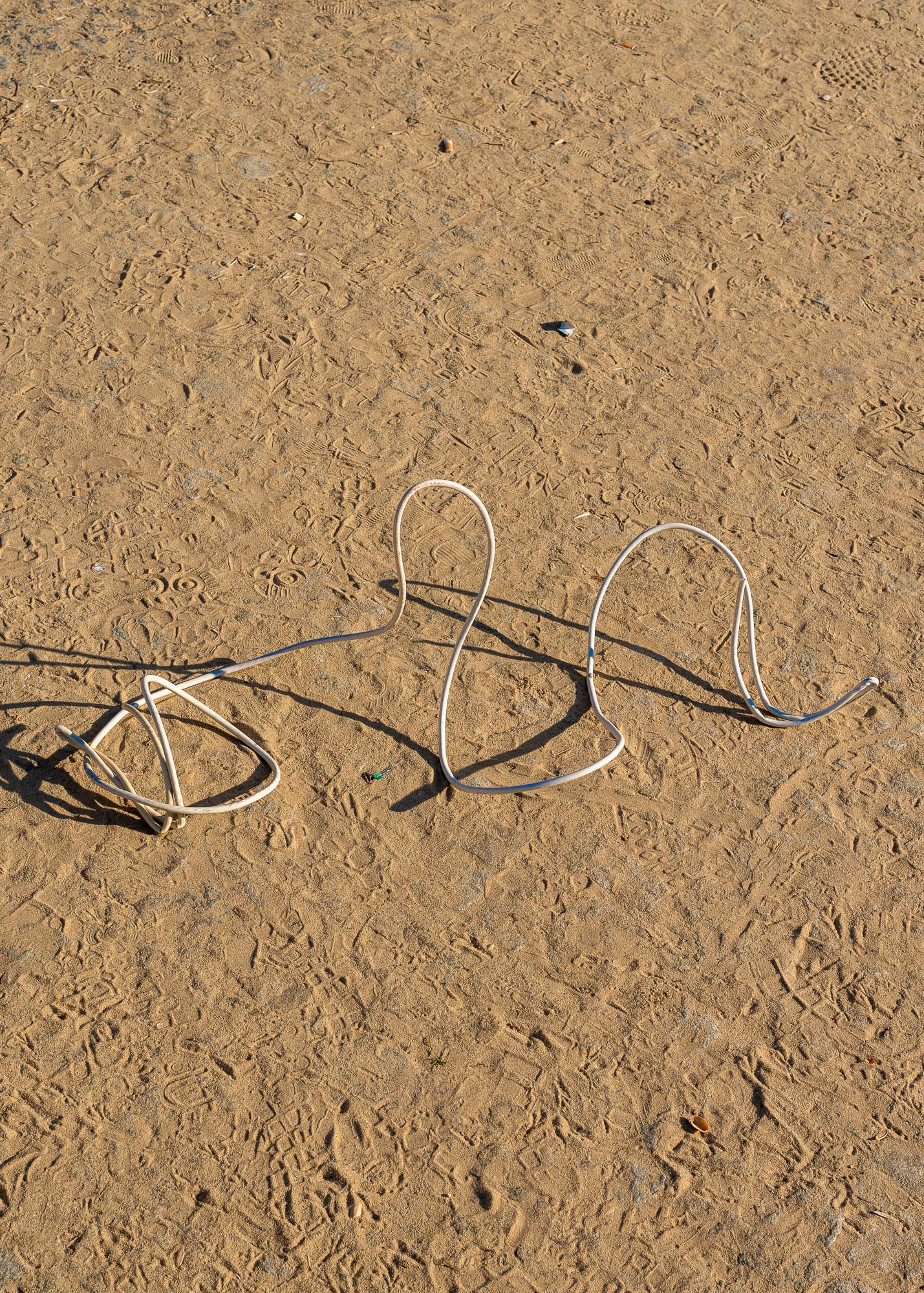 Biography
Jeremy Philip Knowles is a British artist working with photography and installation. He holds a Bachelor of Arts in Fine Art Photography from Camberwell College of Art (University of the Arts London) and a Foundation Degree in Art & Design from Oaklands College of Art.
Since 2016 Jeremy has been based in Berlin, where his practice has developed into a playful photographic study of urbanism and the everyday. Jeremy's images draw patterns and humour from the randomness and repetitive non-events that characterise the mundane within our lives – the overlooked and often unnoticed aspects of our existence that make us human. By bringing greater prominence and visibility to the accidental, the miraculous and the comical, we are challenged by Jeremy's projects and photo series to reconsider the weight of our daily interactions with things and people, and meditate on what happens when we think nothing is happening.
Jeremy regularly exhibits his photographic and installation work between institutions in Berlin and London. His work has also been included in group shows in China, Russia and the USA.
In 2018 Jeremy was shortlisted for BLOOOM Award in Germany. In 2019 he took part in the artist-in-residence program
In-Between #4
at Green Hill Gallery, Berlin, and was later shortlisted for the Signature Art Prize in London. Throughout 2020 Jeremy participated in a number of collaborative art projects -
Neukölln Stories
(coordinated by nomadicArt in Berlin),
Tools Without Rules
(Kaliningrad) and
In-Between #5
(Berlin). Earlier in 2020 Jeremy was shortlisted for the Verzasca Foto Awards in Switzerland and, more recently, awarded the ReA! Art Prize in Milan. Also in 2020, Jeremy was published in
Fresh Eyes - New European Photography
. Jeremy will publish the first book of his photography with Replika Publishing in Berlin in 2021.
Press
'You could say that Jeremy Philip Knowles has an obsession with shape and colour. Since 2016, he has been based in Berlin, where he has set about exploring its identity on the ground. As he winds his way through this vibrant city, he discovers the everyday things that we overlook, and injects them with new life.'
- Richard Kalman, Crane Kalman Brighton, 2021
'British lens-based artist Jeremy Philip Knowles has a ritual of walking the streets of Berlin and capturing elements of the city with his camera that would usually go unnoticed. His colourful series alert us to vibrancies present in even the most monochrome and mundane places, if only we allow ourselves the time to look.'
- DegreeArt, 2020
'Berlin-based artist Jeremy Knowles (b. 1992) traverses a space between documentary and conceptual photography. Finding abstractions in the urban landscape, the bold images in 8am Walks seek vibrancy within architectural space – cataloging the everyday through surprising angles. The images show how the colours of scaffolding, paint and other manmade materials disrupt the rhythms of a landscape. Each work was taken at the same time of day as part of an ongoing routine, recording elements found within individual journeys.'
- Aesthetica Magazine, 2019
'For his latest project titled '8am walks', Berlin-based British photographer Jeremy Philip Knowles had a simple objective. Leave the house at 8am every day with his camera and capture what he saw around him. A city that often has a reputation for being dark and gloomy, Jeremy dispels this popular myth with details of colour, pattern and shadow with a project that lasted for over two years.'
- CreativPaper, 2019
Contact
Jeremy lives and works in Berlin.
If you have an enquiry about Jeremy's work, please use the contact form below. You can also follow Jeremy on Instagram.
Jeremy is represented in the UK by
DegreeArt
Terms of Use
All content on this site is copyright owned by Jeremy Philip Knowles.
Except as permitted by the copyright law applicable to you, you may not reproduce or communicate any of the content on this website, including files downloadable from this website, without the permission of the copyright owner.
While care and consideration has been taken in the creation of the material on this website and efforts have been made to credit external copyright owners, please contact me if you feel I have failed to credit you.
Imprint
Jeremy Philip Knowles
Rykestr. 49
10405, Berlin
Phone: (+49) 175 9277982
Email: contact@jeremyknowles.co.uk
Tax No: 31/387/01150
© 2021 Jeremy Philip Knowles. All rights reserved.